FPO – Combine heavy-duty strength with stylish looks and improved safety
Keep productivity high and lower the risk of injuries and worker compensation claims by installing the right roof-storage solution on your Chevrolet Silverado. Prime Design's ergonomic, patented and award-winning solutions have helped business owners around the world eliminate or reduce the costs, stress and business pressures caused by work-related injuries.
Click here to see how Prime Design's ErgoRack™, AluRack™ and Professional Truck Rack™ look on Chevrolet Silverado pickup trucks.
Then select the solution and configurations to fit your business need.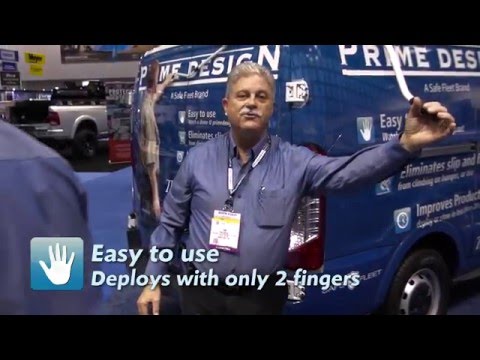 Ergonomics, worker safety and productivity all come together with Prime Design's ErgoRack.
The ErgoRack design:
Reduces muscle stress and strain
Loads and unloads ladders in seconds
Secures ladders automatically
Eliminates risk of injury caused by climbing on the bumper or tire
Has received ergonomic awards in the USA, France, Germany and Australia
Watch the video to see how quickly and easily the ErgoRack helps move ladders off and onto van roofs.